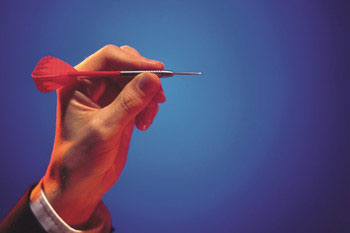 Some things we take for granted. Street lights. The green of summer. Free speech. The Bucs' defense. For the past eight years, the Bucs have fielded one of the NFL's top 10 defenses. The unit is playing as well as ever this year, allowing the least amount of total yards and rushing yards in the NFL through the first quarter of the season as the Bucs have gotten off to a 4-1 start. No other unit in the league--on defense, offense or special teams--has equaled the Bucs' consistency over eight-plus seasons.
Think of the Bucs' defense as a chain, a chain that has allowed the fewest points in the NFL over the past eight-plus years. These are the links in the chain.
Coaching
The defense's culture of excellence is fostered by the coaching staff. "It starts with Monte Kiffin, what he demands," says Saints coach Jim Haslett, who played under Kiffin in 1984 and '85 when he was coordinator in Buffalo. "He runs the same scheme, but he's perfected it over time. It's a player-friendly scheme, and once you're in it for a while, you can play fast."
As a rule, Kiffin's game plans are more solid than spectacular, and his defenses are easier to predict than penetrate. But he has thrown a few curveballs this season, playing an eight-man front about 45 percent of the time--quite a bit for a team known for using two deep safeties--and blitzing the Packers liberally in Week 3.
Sixth-year defensive tackle Chris Hovan, who signed a one-year contract with the Bucs this offseason, says he has learned more in Tampa from Kiffin and line coach Rod Marinelli than he has in his entire previous football life.
"They break down everything," says Hovan, who has been a big factor in the improvement of the Bucs' run defense. "They go over the nuances, little things: Why are we playing this defense in the big scheme of things, not just as it relates to defensive linemen? Where does the safety fit? Why are we playing it on first down? Why are we going to this coverage? Where is your support on a double-team? So we know what to do no matter what happens."
Right end Simeon Rice, who has more sacks over the past 58 games than any player in the league, says Kiffin and Marinelli are "defensive geniuses in terms of what they do with concepts and theories and how they understand what type of athlete they need." Rice says Marinelli, a Vietnam vet who sprinkles in movie clips with game films, takes coaching to "an art form."
Continuity
Kiffin has been the coordinator of this unit since 1996, and his playbook has not changed any more than the dictionary. This level of stability is rare.
"The key to us being so good for so long is we haven't changed much schemewise," says cornerback Brian Kelly, who is playing at a Pro Bowl level this season for the first time.
The Bucs have retained some of their most critical core players--cornerback Ronde Barber and linebackers Shelton Quarles and Derrick Brooks. Barber is one of the most complete corners in football. With second-round pick Barrett Ruud in place to succeed him, Quarles is playing his best football at age 34. Brooks remains the NFL's best cover 'backer.
The team overcame the loss of defensive assistants Lovie Smith and Herman Edwards, both of whom left after the 2000 season, by hiring strong replacements in Joe Barry and Mike Tomlin. It also has survived the losses of potential Hall of Fame players John Lynch and Warren Sapp.
The Bucs still have not replaced Lynch's physical play and ability to decipher offenses on the fly. They are closer to replacing Sapp's pass-rush ability now that Anthony McFarland, a first-round pick in 1999, is healthy after missing half of last season with a triceps injury.
Leadership
players such as Brooks, Barber and Quarles make sure every member of the defense chops his share of lumber. "The main word is accountability," Hovan says. "You have to be accountable because you have Derrick Brooks watching you on film the day after. If you're not doing your job, he'll let you know."
Says Brooks, "Chris coming in, that's something he has to learn: Everyone is watching--everyone. And I want them to watch me so everyone knows what everyone is doing and we all can succeed."
Sapp also made teammates accountable, though he often embarrassed them by calling them out in meetings. Brooks does it with dignity, pulling the player off to the side. He also provides a quiet fire on the field, maintaining a calm focus even in the most harried of situations.
Desire
On a recent morning after a Bucs victory, while players from other teams that had won Sunday were still in bed enjoying "Victory Monday," Hovan was running by himself at One Buccaneer Place. He has been caught up in the defense's energy swirl and is putting in 12-hour days. Says Hovan, "I've never seen a group of guys work as hard."
Brooks and Barber set the bar high for the Bucs. They practice intensely and study with purpose--and they don't let up in the offseason.
"The staff here does a good job of getting people who love football as opposed to people who play football," free safety Dexter Jackson says.
Dependability
This unit has been as healthy as it has been dominant. The key players don't miss many tackles or snaps. Neither Brooks (in his 11th season) nor Barber (in his ninth) has missed an NFL game because of injury. Since becoming a Buc in 2001, Rice has not missed a game.
This year, the Bucs lost starting strongside linebacker Jeff Gooch before the season, but Ryan Nece has filled in ably. They also have had a few nicks at safety, but don't expect a slowdown.
With the high-level coaching, time-tested scheme, veteran guidance and willingness to accumulate a few bucketfuls of sweat, the Bucs' defense should be able to keep rolling through injuries--and opponents.
Widening the gap
The Buccaneers' defense has been a force since 1997, when it launched a stretch of eight seasons in which it never finished worse than ninth in the league in total defense (yards allowed). But never has the disparity between the Bucs and the rest of the league been as great as it is now.--Zach Bodendieck
Year                      Bucs (NFL rank)    NFL. avg. *

1997                         289.3 (3)          315.8
1998                         271.6 (2)          319.3
1999                         267.4 (3)          320.5
2000                         300.0 (9)          320.1
2001                         290.8 (6)          318.5
2002                         252.8 (1)          330.8
2003                         279.1 (5)          319.6
2004                         284.5 (5)          328.5
2005 ([double dagger])       220.2 (1)          324.9

Note: Table made from bar graph.

* Excluding Tampa Bay's stats

([double dagger]) Through Week 4
          
The 12th man on 'D'
One of the players who has contributed most to the Bucs' defensive success this season has not played a down on defense. Rookie running back Cadillac Williams' ability to help Tampa Bay control the clock has kept Bucs defenders lively.
Williams, however, hasn't been as lively since his first three outings, in which he carried the ball an average of 29.3 times per game and rushed for 434 yards. He was limited by an arch injury and a strained hamstring in Week 4, then sidelined in Week 5.
The wilting of Williams raises questions about his ability to last the season, as well as questions about the way the Bucs were using him. At Auburn, Williams missed games in two seasons because of a broken clavicle and a broken fibula. Some teams downgraded him in the draft because they thought he was a durability risk. At 5-11,217 pounds, he doesn't have the ideal body to take a pounding.
Bucs coach Jon Gruden has been sensitive to criticism that he's putting too many miles on his Caddy. But Gruden acknowledges the workload will decrease. "We might not ask him to carry it 30 times a game, but he'll be able to do what we ask him,"