The fun-damentals of learning: this holiday season, leave the video games in the store and give the gift of knowledge instead - software that is entertaining,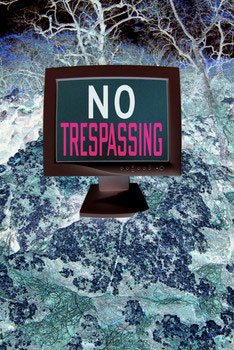 It's that time of year again, and the annual video game scavenger hunt is underway. The kids are getting impatient and your mounting frustration is beginning to surface.
Like most parents, you feel that study aids make far better stocking-stuffers. But such suggestions are usually greeted with tearful screams of protest: "That's not fair! I don't want boring school-work!" Instead, you've been bombarded with endless requests for games that feature grimacing, muscle-bound, virtual warriors programmed to demolish and dismember their opponents.
Fortunately, our gift guide offers a painless compromise that both parents and kids will appreciate--and use: educational software that's also fun and enlightening. These entertaining CD-ROMS cover a variety of subjects such as reading, math and science, and range in age level from toddler to college graduate and beyond. They strengthen listening and problem-solving skills while encouraging independent thought. Not only do these particular tools teach users the basics, but several include positive images of blacks--an important lesson for our children.
The American Girls Premiere, ages 7-12 by The Learning Co.; 800-227-5609; www.learningco.com
Animated characters Felicity, Kirsten, Addy, Samantha and Molly--each representing a different period in American history--help children engage their creative energies as play-wrights. Each character can star in plays authored and directed by the user. It also develops storytelling and writing skills. $34.95; Mac/Windows.
Pop-Pop! Math, ages 4-8 by Softblue Inc.; 800-757- 5385; www.ashanti-pub.com
Big Guy and his Pop-Pop guide users through basic math. Correct answers reveal a portion of the story, which is hidden under a panel of math problems. In the reading section, Big Guy reads the same story aloud. Pop-Pop! Math shows positive black male images and illustrates the importance of family. $29.95; Mac/Windows.
Reader Rabbit's Toddler, ages 18 months to 3 years by The Learning Co.; 800-227-5609; www.learningco.com.
Reader Rabbit and his adorable cartoon friends keep even the earliest learners engaged for hours while teaching the basics of colors, shapes and numbers. Allows parents to set specifications such as sound and level of difficulty. Graphics are clean, bright and simple. $29.95; Mac/Windows.
Also check out:
Reader Rabbit's Preschool, ages 3-5
Explores the alphabet, counting, patterns and directions. $29.95; Mac/Windows.
Reader Rabbit's Kindergarten, ages 4-6
Introduces math, memory and reading skills. $29.95; Mac/Windows.
Young Dilbert in High-Tech Hi-Jinks, ages 5 and up by KnowWonder; 888-KNOWNDR; www.knowwonder.com.
The younger version of Dilbert, the popular cartoon strip character, and his companions teach youngsters the basics of technology, including parts of a computer, how to get around the Internet and technical terms. Great interactive setup does away with impersonal edge associated with technology. $34.95; Mac/Windows.
HIGH SCHOOL/COLLEGE
Apply! '98 by Apply Technology; 203-740-3504; www.weapply.com
This free software eliminates the traditional, handwritten college application. Electronic versions supplied by more than 500 colleges and universities are completed by filling out the provided data form, or by using cut-and-paste features of word processing programs. Free updates are available for this program via the Web. The beta copy we tested still had a few bugs, but the program is well worth the trouble. Mac/Windows.
Kaplan SAT, PSAT & ACT Deluxe, by Kaplan Educational Centers; 800-KAP-ITEM; www.kaplan.com
This five-disk set includes: guided tours, test-taking strategies and practice exams for all three standardized tests; a guide to choosing the right college; a financial aid tutorial; and a special tool designed to improve school performance and outlook on life beyond the classroom. $49.95; Mac/Windows.
College View's Ultimate College Money Guide by CollegeView; 800-927-VIEW; ww.collegeview.com
Easy-to-use multimedia resource on over 3,000 scholarships, grants and financial aid for college-bound students. Users can tailor searches by choosing different categories, including dub affiliation, ethnic background, even regional location. Includes additional information on repayment plans and internships. $34.99; Mac/Windows.
Also check out:
CollegeView Ultimate College Search Guide
A comprehensive guide to 3,700 accredited two-and four-year schools in the nation. $34.95; Mac/ Windows.
CollegeView's Ultimate Career Guide
A multimedia career research handbook of jobs and professional options. $34.95; Mac/Windows.
StudyWorks! by MathSoft; 800-6284223; www.mathsoft.com
Sciences: biology, physics, chemistry and earth science; Math: algebra, geometry, calculus and statistics. Solves problems, graphs equations, creates lab reports and can input information from actual homework assignments. Includes access to related Internet links and provides Princeton Review study materials for SAT IIs. Each $39.95; Mac/Windows.
REFERENCE
The Complete Reference Collection, by The Learning Co.; 800-227-5609; www.learningco.com
A consolidation of 10 reference books, including Webster's Nevo World Dictionary and Thesaurus, Columbia University's Home Medical Guide, Compton's online directory and Merriam-Webster's Writers' Handbook. Detailed maps, full-color photos and engaging videos animate volumes of textual information. $49.95; Windows only.
Other volumes in Compton's Home Library (Windows only):
Compton's Interactive Encyclopedia, $49.95;
Compton's Interactive World Atlas, $49.95;
The Complete Interactive Cookbook, $44.95.
Microsoft Encarta Encyclopedia Deluxe, by Microsoft; 800426-9400; www.encarta.msn.com
This comprehensive and interactive learning tool includes online links to other research resources, a media gallery and interactive presentations. Articles feature sidebars and pull quotes that provide additional data on a given subject. Includes research organizer. $79.95; Mac/Windows.
Also check out:
Microsoft Encarta Virtual Globe
A comprehensive geographical resource. $54.95;Windows only.
Microsoft Bookshelf
A compilation of nine reference books, including The World Almanac and The Columbia Dictionary of Quotations. $54.95; Mac/Windows.
World Book Multimedia Encyclopedia by IBM; 800426-7235; www.worldbook.com an d www.pc.ibm.com/Multimedia/
Easy-to-use program organizes articles into eight topical categories and lets users customize information requests. Unique time-frame feature shows important events by year, decade, century, millennium or era. Electronic library contains over 1,000 full-text magazines and newspapers updated daily by satellite. $79.95; Windows only.
GENERAL
Africa The Mother of Civilization by Cultural Interactive Multimedia; 800-757-5385; www.ashanti-pub.com
Join Kwame on his quest to discover the wonders of ancient Egypt, including hieroglyphics, the Pyramids and the great figures of that enchanting period. Famed Egyptologist Yosef ben-Jochannan's documented findings are captured in vivid photographs and text, accompanied by authentic African music. $49.95; Mac/Windows.
Black Wings, by SSB Multimedia; 800-757-5385; www.ashanti-pub.com.
Talk show host Montel Williams narrates a black history lesson on African American heroes of aviation and space travel. Read brief biographies and click on icons to hear them tell a piece of their own story. Explore their aircraft and view actual air war footage dips. Produced in association with the National Air and Space Museum. $39.99; Windows only.
Mixman Studio, by Mixman Technologies; 8884MIXMAN; www.mixman.com
Mix and produce real music using demos featuring Latin, jazz, hip-hop and reggae beats and rhythms. Patented synchronization capacities effortlessly mix music created on the program with original songs from other sources. It's an excellent tool for any aspiring musician or novices curious about music assembly. $49.95; Windows only.