Some leagues are in major limbo: you want to be a high major? Recruit better players, pay for better coaches, or do what everyone else is doing—join the Big East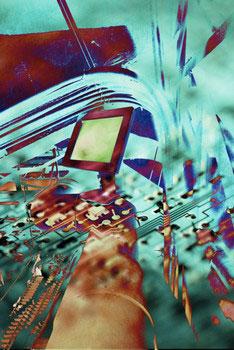 Of all the great debates in this sport, from the commotion surrounding the process for selecting NCAA Tournament teams and the formula for the Ratings Percentage Index to whether Rumeal Robinson was fouled in the 1989 championship game, perhaps none is as acrimonious as this simple question:
What is a mid-major?
Good thing we never really got that one resolved, because it might change. On July 1, Louisville, Cincinnati, Marquette, DePaul and South Florida will depart Conference USA for the Big East, and the "Big Six" conferences--the ACC, Big East, Big Ten, Big 12, Pac-10 and SEC--will become bigger than ever.
Conference USA now will have a much tougher time proving it's a high major. The Atlantic 10, Mountain West and WAC always had been competitive enough with C-USA to remain part of that club, but those four leagues all could begin looking more like one another and less like the Big Six.
"It ultimately comes down to the number of NCAA bids you can expect," says ESPN analyst Jay Bilas. "The big conferences are multiple bids no matter what. You could make a credible argument now that there's a danger the A-10 and Conference USA, if they're not careful, could become one-bid leagues. Probably not, but their margins for error are smaller because they don't have big games built into their leagues."
Some believe the term mid-major is overutilized, though it's a handy piece of the game's lexicon. Bilas says he'll call certain teams mid-majors "for lack of a better term."
Avoiding the label isn't easy because defining it is so difficult. Gonzaga has ridded teams so powerful that its affiliation with the West Coast Conference almost is irrelevant. Clearly, Memphis and coach John Calipari are stealing from that playbook. The Tigers pushed for C-USA's league schedule to consist of only 14 games, in the hopes of limiting exposure to its many lightweights.
Louisville, Cincinnati and Marquette were responsible for much of C-USA's NCAA Tournament success. Half of the 12 teams in the new Conference USA have made fewer than six NCAA appearances. In the six top leagues, there only are five such teams combined. Of the six teams remaining from last year's C-USA lineup, only Memphis and UAB have made it to the NCAAs while competing in the league.
This just isn't the same conference. For the past decade, programs such as Southern Mississippi, Tulane and Houston clung to major status by keeping company with Louisville, Cincinnati and Marquette, the way an overextended businessman might keep up appearances by hanging on to his country club membership.
It was only two seasons ago that the Atlantic 10 had two teams among the Elite Eight. But the fall from that perch was steep--a single NCAA bid and a No. 12 seed for league champion George Washington last season. Even with two likely top 15 NBA draft picks--Utah's Andrew Bogut and New Mexico's Danny Granger--Mountain West teams didn't do significant damage to other majors last season. And Bogut and Granger are gone. These leagues must work to reinforce their status.
"If you're unhappy being a mid-major, be a major," Bilas says.
"Ultimately, the system is fair. It may not he perfect, but it's fair."
Who can argue with that logic?
POWER DRAIN

The new-look Conference USA won't be the March
player it has been:

Team               NCAA bids

GOING

Louisville            32
Cincinnati            24
Marquette             23
DePaul                22
Charlotte             11
TCU                    7
Saint Louis            6
South Florida          2

COMING

UTEP                  16
Tulsa                 14
SMU                   10
Marshall               5
Central Florida        4
Rice                   4

STAYING

Houston               18
Memphis               18
UAB                   12
Tulane                 3
East Carolina          2
Southern Miss          2
          
speed reads
Those predicting doom for Florida because of early-entry losses don't understand where the Gators have been lately. The final tally from three seasons with Anthony Roberson and Matt Walsh: 2,052 shots, two NCAA Tournament wins. They need a new direction.
Strictly as NBA prospects, this is how I'd rank the top point guards in the draft: 1. Chris Paul, 2. Deron Williams, 3. Raymond Felton. But Felton is the one who enters the league with a championship to his credit.
The best point guards are unselfish. You see that quality in Toney Douglas? He left for the NBA after one year as Auburn's busiest shooter and leading scorer.
Prep players have an extra draft option
Imagine this pregame introduction at some point during the 2005-06 season: "For the Texas Longhorns, at shooting guard, a 6-5 freshman from Dallas and second-round draft choice of the Utah Jazz ... C.J. Miles!"
The last time NBA picks played in college was 1994-95, when Voshon Lenard went back to Minnesota and Charles Claxton returned to Georgia after second-round selections. The NCAA changed its rule regarding draft entry soon after; now, only undrafted college players who haven't signed with agents can resume their NCAA careers.
But for high school players, the rules are different. And though it's a gamble, there could be an advantage for a prep player to play in college after dropping to the second round.
Calvin Miles recently told the Dallas Morning News that his son C.J. will stay in the draft and expects to be a first-round pick but will attend Texas if he falls to the second round.
Suppose Miles were to develop into a Carmelo Anthony-style prospect at Texas. As a Second-round pick, he would not be bound by i the rookie salary scale. If a team wanted him at the typical second-round rate--a one-year guarantee for the minimum salary--he could sign that deal and then turn a spectacular rookie season into a free-agent cash grab. Or the team with his rights could try to lock him up for additional years by offering a generous initial contract--presuming it had space under its regular salary cap.
INSIDE DISH
With PG Gary Ervin's transfer to Arkansas, Mississippi State will depend on 5-9 Jamall Edmondson to take over as its playmaker. An early injury damaged Edmondson's junior season and cost him five weeks of practice, but his coaches like his steadiness and perimeter shooting. When the staff was displeased with Ervin late in the season, Edmondson delivered 14 points in 22 minutes in the Bulldogs' SEC Tournament loss to Florida. He still needs to become a more effective passer, though, and elite freshman Reginald Delk also likely will get some minutes at the point. * New Virginia coach Dave Leitao does not have much flexibility in trying to immediately rebuild his roster. The Cavaliers have two open scholarships for the 2006 class, and the previous staff already promised one of them to 6-3 SG Stephen Kendall of Dyke, Va., though both Kendall and UVa are keeping open their options. The Cars have to search for difference-making players, but many juniors already have made early commitments. The program does have five vacancies for the 2007 class, so a lot of the focus is on getting a head start there. * Clemson didn't get the freshman year it expected out of PG Troy Mathis last season--but it might this season. Mathis was suspended last fall because of an on-campus fight and didn't play for the Tigers. But he returned to school for the spring term and practiced well. The Tigers have steady two-year starter Vernon Hamilton at the point, but Mathis might be able to provide a more dynamic touch to the offense. Mathis, who is attending summer school classes, once scored 80 points in a high school game and has deep shooting range. * With Will Conroy's career complete and Nate Robinson entering the draft, Washington is without an obvious choice at point guard. Freshman Justin Dentmon might take time to develop, and transfer Ryan Appleby seems better playing off the ball and shooting off screens. So the Huskies might try veteran wing Brandon Roy. He is an excellent athlete and should be a premier defender at the position. Roy plans to serve as a counselor at the Adidas Superstar Camp and could play some at the point while there. > Alabama C Jermareo Davidson offers a good demonstration of the confusion that can develop from the early-entry process. He has made marginal progress in two years with the Crimson Tide. In 32 games as a sophomore, he scored 10 or more points only seven times, which is one reason the NBA did not invite him to participate in its Chicago predraft camp. But Davidson took part in an individual session there, and one workout coach praised his length and energy. Davidson needs weight and polish before he can make a difference for an NBA team.