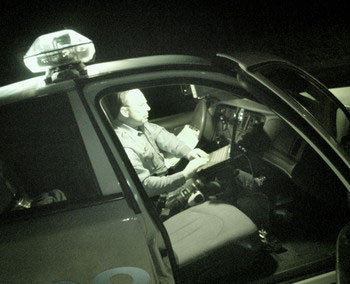 Forget any lame debates from backers of Nebraska. Forget any controversy over what the final numbers might say when they officially determine who will play in the Sugar Bowl for the national championship.
It was made clear last weekend--unbeaten Florida State will play unbeaten Virginia Teck
No. 1 vs. No. 2, winner take all. If you lost a game this season, as Kansas State and Nebraska did, you are history. No chance. If you lost two, like Florida and Tennessee, sorry, see you later.
The Bowl Championship Series system again has survived despite itself. Sure, it's nonsense to have all these wild computer rankings, and sure, it's frustrating when you are a good team like Nebraska and feel you deserve a chance.
But the Huskers have a loss and the Hokies and Seminoles don't. End of story. Only Marshall has the right to say it won all of its games and is being unfairly judged, but the Mid-American Conference still is a tier below the leagues that have automatic BCS bids.
The drama last Friday in Blacksburg, Va., and Boulder, Colo., was amazing, even if not quite up to the drama of Super Saturday last year when UCLA and Kansas State lost.
The scene at Lane Stadium was surreal as a sellout crowd of 53,130 watched a scoreboard update of the final seconds of the Colorado-Nebraska game while celebrating the Hokies' rather easy defeat of nationally ranked Boston College, 38-14.
The Hokies might have clinched a Sugar Bowl bid just by covering the 23 1/2-point spread. But a Nebraska loss, of course, would have sealed the matter. Instead, the Huskers survived with a 33-30 overtime win and will play Texas on Saturday in the Big 12 title game for an automatic BCS bid.
But it likely means nothing in terms of the national championship. As the Huskers intoned, "We're playing for the Big 12 title."
In fitting with the trends of the time, college football has become an Internet sport, its champion, or its championship game, determined by computerized rankings that factor in not only wins and losses, but also strength of schedule and margin of victory.
"In my heart, I feel we're going to the Sugar Bowl," superb Tech quarterback Michael Vick said after the B.C. win. "I think we've done enough."
And Tech deserves to play in the game as much as FSU.
Against the three opponents the Hokies shared with the Seminoles--Miami, Clemson and Virginia--the Hokies won by an average score of 35-9. FSU won by an average score of 28-15. And Tech beat the four ranked teams it faced--Virginia, Syracuse, Miami and Boston College--by a combined score of 174-31.
"Does anyone here think we don't deserve to be in the Sugar Bowl?" asks Tech coach Frank Beamer. "There's no question we should be in the big ballgame. We've done better than FSU against common opponents. I've said all along, when it's all said and done, the two best teams will play each other, and I still think that's going to happen. These players and coaches deserve to be there."
Without a doubt
Nebraska can argue all it wants about its credentials, but the Huskers are not the Huskers of a few years ago, when they were one of the most dominant teams in the history of the game. They lost to Texas, barely beat Kansas and had to go to overtime to beat a mediocre Colorado team.
Critics of the Hokies can rip the quality of the Big East and a non-conference schedule that includes I-AA playoff qualifier James Madison and I-A newcomer Alabama-Birmingham.
"What else do you want us to do?" says Corey Moore, Tech's All-America defensive end. "If we don't go to the Sugar Bowl, it will be a tragedy."
Not a tragedy, but a travesty.
RELATED ARTICLE: Marshall deserves some southern exposure
This year's Tulane Award for the best team to get the least respect goes to Marshall. The Thundering Herd is 11-0, with a Mid-American Conference title game against Western Michigan on Friday.
The Herd deserves a top-10 ranking in the major polls, if nothing else. Consider this season. It has an NFL-caliber quarterback in senior Chad Pennington, who has been key in the team's 15 consecutive wins and 30 straight wins at home.
Marshall is one of the few teams that made a smooth jump from I-AA to I-A. How did it get so strong so fast?.
First, it was a dominant team when it bumped up to I-A in 1997. It also hired a great coach in Bob Pruett, a defensive coordinator at Florida who brought some contacts with him when he took over in Huntington, W. Va., in 1996.
Pruett and Marshall have built well. Part of that foundation is Pennington, a prime NFL draft prospect next spring.
But Marshall still is on the outside looking in when it comes to gaining a BGS berth.
Were it in the Big Ten or even Pac-10, it most likely would be a shoo-in for one of the top bowl slots.
But that is fantasy. For the foreseeable future, Marshall will deal in the MAC, from which it must accept a bid to the December 27 Motor City Bowl in Pontiac, Mich.
"Right now we can't worry about anything else," Pennington says. "We have another game to play."
The Motor City Bowl is too low for Marshall. But every other comparable or better bowl has commitments.
So how good is Marshall? Good enough to go to a Gator, Citrus or Cotton bowl and get some southern exposure, which, unfortunately, won't happen.
--M.B.
RELATED ARTICLE: One man's vote for a Hokie for the Heisman
It's time to pick the Heisman winner. Although my ballot won't be mailed until after this weekend, I'm leaning this way:
* 1. Virginia Tech redshirt freshman quarterback Michael Vick.
* 2. Wisconsin senior running back Ron Dayne.
* 3. Georgia Tech senior quarterback Joe Hamilton.
Here's why:
Dayne undoubtedly deserves a career award. He did lots of things well for four years. He had a sensational senior season and was an integral part of a two-time, Rose Bowl-bound, Big Ten championship team.
All pluses when the Heisman is voted upon. But something seems to be missing. Maybe it was the second half against Michigan. Maybe it was the fumble against Cincinnati.
Yeah, yeah, I know. Picky, picky, picky. But it's my Heisman ballot and no one else's, and I'm not campaigning, just explaining.
I also know Wisconsin coach Barry Alvarez used kindness against beaten opponents and kept Dayne out of games when he could have picked up lots of yards. Had Alvarez not been such a sport, Dayne might have gained 2,300 yards, which would make it impossible to vote against him.
But that didn't happen, and I'm left with a dilemma. Like the teams in college football, no individual jumps out at you this season.
Which brings us to Vick. The quarterback from Virginia Tech has an aura. He makes things happen. He makes his teammates better. He does things that make you say, to steal from NBC's Dick Enberg, "Oh my."
Vick is the main, if not the sole, reason Tech is 11-0 and likely headed to the Sugar Bowl against Florida State. Without him, Tech would have lost to West Virginia and probably Pittsburgh. Without him, the Hokies would have been lucky to be No. 20, much less No. 2. The knock against him is he is only a freshman. Not enough time for Heisman seasoning.
As for the other candidates, such as Hamilton and Florida State wide receiver Peter Warrick, I say adios.
Warrick is arguably the best all-around player, but you can't miss two games because of crimes and misdemeanors and not pay a price. He'll get over it next spring, when he is one of the first players taken in the NFL draft.
And Hamilton? Again, a great season. But you can't lose to Wake Forest and win the Heisman, just like you can't lose to Cincinnati. Not here, at least.
So we are back to my decision: 1. Vick, 2. Dayne, 3. Hamilton.
--M.B.
RELATED ARTICLE: inside dish
Here's a memo to NC State, Louisiana State and any other Division I-A school looking to hire a new coach. Take a look at UMass coach Mark Whipple. He lifted the Minutemen from the cellar, winning the I-AA national title last season after their 2-9 record the year before he arrived in Amherst. Fast forward to this season. The Minutemen, after last Saturday's 30-23 overtime win over Furman, are in the quarterfinals of the I-AA playoffs. Rutgers could have had the first and best shot at Whipple, but embattled coach Terry Shea was granted another season.... Notre Dame's loss to Stanford on Saturday dropped the Irish to 5-7, their first losing season in 13 years. Although coach Bob Davie is safe (at least temporarily) from the slings and arrows of bitter defeats, this will be an uncomfortable offseason for him.... How is it that Michigan State finishes 9-2 and beats Michigan (also 9-2) and is shuffled off to the Citrus Bowl while Michigan is slotted for a BCS bowl and we hear nary a peep from anyone?