Argentine code for cellular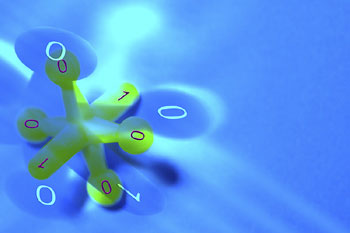 Angry Machine, an Argentine software company, is making strides in exporting its video games for cellphones. Its wizard role-playing game sells well in the United States and in China, the world's biggest cellphone market with more than 300 million subscribers. Other titles are hot in Europe, the most active market for mobile content.
Not bad for the three-person outfit in Buenos Aires. "We have learned to create with very few resources. It's the way things are in Argentina;' says Angry Machine co-owner Daniel Benmergui, who like dozens of 20-somethings started to create games out of his home in 2003 despite limited financing and market instability that still dogs the country three years after its historic economic collapse.
Argentina doesn't exactly invoke images of a thriving entertainment software industry. Even so, Argentina is fast becoming a Latin American hub for development of non-voice software for mobile phones, a US$78 billion global industry on track to reach $143 billion by 2010, according to London consultancy Informa Telecoms & Media. That's because in Asia, Europe and the United States, it costs between $40,000 and $100,000 to create a videogame for several cellphone platforms. In Argentina, thanks to a weak currency, the cost can be as low as $5,000, says Sebastian Uribe, owner of Inmune Games.
Inmune Games is selling titles in Latin America and Europe, while NGD Studios is exporting Absolute Free Kick and Billy the Kid: Wanted! Other companies are rolling out content and services for carriers throughout Latin America, from greeting cards to music, news, ringtones--even very short television shows. Telecom Personal, Argentina's second-biggest carrier, has been feeding live TV to its subscribers' handsets since May 2004, one of the first in the world to do so.
Progress has come despite many obstacles, some of which have even helped. "There's more demand outside Argentina than in, so we've had to go abroad,' says Bodrigo Figueroa Reyes, president of Fire Advertainment, a Buenos Aires marketing-entertainment developer. It recently produced campaigns based on text messaging for Nokia in Mexico and for Productos Familia Sancela, a Colombian maker of institutional products like toilet paper, facial tissues and liquid hand soap.
Argentina's economic crisis had slowed sales of subscriptions and hand sets. But the recovery is fueling Argentines' taste for trendy goods. Subscriptions shot up 70% to 14.5 million in 2004 from 2003, according to government data, putting cellphone penetration at 37.5% of the 36 million population. 'Argentina's time is just arriving, and it will expand rapidly" says Figueroa Reyes.
For that to happen, carriers must expand capacity on their nearly saturated networks. The leaders--CTI Movil, Movistar and Personal--reined in investment after the economic meltdown, a sovereign debt default and a resulting currency slump. With the recent surge in traffic, however, systems have collapsed on busy days like Valentine's Day. Only now are the operators beginning to add capacity. Telefonica's Movistar plans to spend $150 million this year on upgrades.
Cash injection. Even so, text messaging is expanding rapidly. According to Pyramid Research, short messaging revenue in Argentina shot up fivefold to $117 million in 2004 from the year before. Argentina now accounts for 9% of revenue from text messaging in Latin America, behind Mexico's 36% share and 22% each for Brazil and Venezuela.
This is attractive for carriers, since it plugs cash straight into revenues. Generally, carriers take half of the $0.15 to $1.75 earned from services like texting or downloading games. The rest is split between developers, publishers and software providers.
Telecoms are taking steps meanwhile to recast themselves as media outlets, putting off-peak network capacity to use. "It is a way of increasing revenue from each subscriber," says Paula Caimmi, head of content at Movistar, the leading carrier in Argentina with 5.7 million subscribers, 40% of the market. "We have projects to launch this year: television programs, trailers for film releases. The user always wants new things, and they want to personalize their phones."
The advertising and entertainment industries, too, see the mobile phone as a fresh opportunity for distributing and marketing content. Studios and record labels increasingly create mobile games and ringtones based on their recordings, films and television shows. Carriers get paid to promote movies and television shows via content distributed to mobile devices.
Phone users, for example, can play games or a text-messaging trivia contest with prizes such as branded merchandise or a day out with a star. "You are creating a community based on the program" says Diego Cassino, a director of M-Joy Networks in Buenos Aires, which develops mobile applications. Often, he says, they are wealthier, technology-savvy consumers who are more apt to buy program-related merchandising.
No medium is left out. One- to three-minute television shows are playing on phones already. CTI Movil ran 24: Conspiracy, an original series based on the hit drama 24 early in the year. In April, Personal launched Personal Stand Up, a dozen monologues by Argentine comedians. That followed earlier launches of DJ Tess, a comic strip played out over cellphones as a series of images arriving as messages, and Epitafio, an adaptation of an Argentine cable television series about a serial killer.
Damian Kirzner, who produced Stand Up through his Fatto in Casa production house, expects a surge in demand from Latin American carriers for new shows developed for cellphones screens. "This is a technology so new that it's like when the first color television sets came out," says Kirzner. As the technology improves and becomes more accessible, the amount of content will expand rapidly, he predicts. Personal, he said, has already ordered another series from Fatto in Casa, and a second Stand Up is likely.
For advertisers, the cellphone is a way to reach young consumers they covet. Unilever, the U.K. consumer goods giant, last year introduced a handset with exclusive content about its Axe body spray, including games and wallpapers, in an effort to link the brand with the energetic and trendy mobile-phone scene. "We had to be involved" because of the huge popularity of cellphones with young men, says Javier Kolliker Frers, brand manager for Axe in Argentina.
Trivial pursuit. MovilGate, a Buenos Aires developer of wireless applications, helped create a campaign for Renault in Ecuador. People sent text messages to the carmaker and got pictures of body parts in return. If they assembled all the parts, they won the car. For Garbarino, a leading electronics and home appliance retailer in Buenos Aires, MovilGate devised a trivia game. Answer correctly, and the caller won one of 400,000 prizes.
Competitors are popping up around Latin America, says Marcela Carbajo, general manager of MovilGate. The market is already consolidating in Argentina, as startups jockey for limited contracts with carriers.
The increased competition poses a challenge for Argentina. Yet it is something the content developers expect to be able to handle. Angry Machine, for instance, is developing multi-player and three-dimensional games, the latest trend in the industry. In Demolition, players place dynamite in a building to try to bring it down. Its multi-player title, meanwhile, is a soccer match, allowing players to compete against each other from their handsets. With the 2006 World Cup in Germany around the corner, it might be just in time to conquer a whole new growth market--stadiums full of crazed fans.